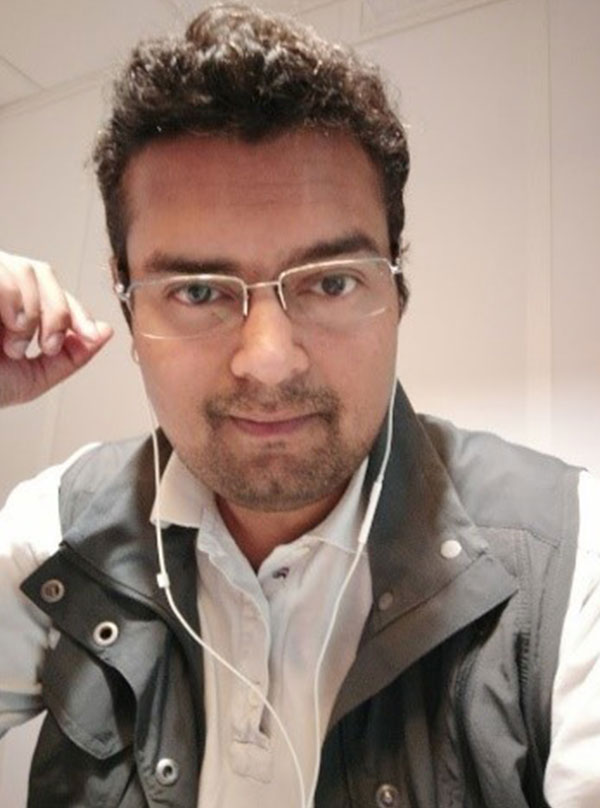 I have 10 years of diverse marketing experience in 5 different Industries. An accomplished marketer that has cultivated the necessary skills and applied them from small start-ups to huge multinationals.
I'm a passionate, creative and result driven storyteller with strong visual and written communication skills and the ability to present complex data driven information simply with a relatable, human touch.
I formulate ideas into clear concise stories, high quality, original targeted messages & content to promote and distribute across multiple channels that motivate audiences to read.
I have proven experience in producing and editing high-quality targeted content, that increases organically traffic rates. I have worked with leading experts, and numerous stakeholders, with a consulting approach.
I know the best practices that ensure a higher return on investment with organic content. I have created Seo driven articles, engaging social media posts, landing pages and web copy that  generate leads and 100's of content pieces yearly.
I have demonstrated ability managing multiple individuals, programs, projects & Priorities. Working in different industries has given me distinct advantages, perspectives, and insights on Effective Marketing Channels, Industry best practices, and a network of experts. 
Having lived in several countries and constantly working with multicultural individuals coming from different countries; I have excellent communication skills. I speak English, French & Tamil fluently along with basic Polish & German. 
I am highly motivated to learn, resourceful, detail-oriented & organized. I'm not afraid to roll up my sleeves and get things done.
A typical person gets up to 20,000 ads per day. They are tired of sales pitches and spam. There are thousands of pieces of content being created every single second (most of it saying the same things in the same way). Differentiate from the rest of the crowd & break through the noise.
Generate leads & grow your business with marketing that attracts,
engages

and

educates

your target audience.
Create Content Marketing & Campaigns that your audience wants to see and consume, so you can grow your business — while staying ahead of the crowd and competition. Connection, trust, and relationship are the currency in today's digital world.
Egis | Marketing Campaign Manager
April 2018 – current | Paris, France
B2B Content Marketing
- Managing content operations for a fast-growing B2B SaaS company
- Content planning, SOP development, SEO keyword research and topic ideation
-Worked with an SEO agency to identify SEO keywords and thematic areas of blog content
- Implemented SEO keywords and provided SEO oriented blog articles and for website
- Developing and implementing multi-channel marketing campaigns & emails
- Content editing and creation (blogs, website copy, social media content, ebooks, email, events, landing pages)
- Team work of driving a paid ads' strategy to diversify customer acquisition
- Launched with team Google, YouTube and Facebook ads strategy.
- Increased Web banner traffic by 31%
-Generated 700 leads by end of first year from total of all landing pages.
- Strategy, Community building + Content Editorial (esp. LinkedIn – Visibility, Growth & Retention)
Identifying and testing new acquisition channels
- Managing the design and production of content for web and print together with agencies (banner ads, fliers etc), including identifying and recording requirements, briefing agencies and placing orders
-Collaborated with sales, customer care and service experts to comprehensively understand each service/product to provide engaging solution-oriented content for marketing campaigns that is adapted to local marketplaces
- Identified and leveraged industry trends, bench-marked competition, and maintained strong knowledge of the industry and content marketing best practices to continually deliver fresh and engaging campaigns
- Overseeing, training, and coaching team members and sales
- Increased followers by 300 in the first month.
-Data & performance analysis, KPI's and Reporting (Google Analytics, LinkedIn, Facebook)
Edenred | Product Manager
Mar 2017 - Sep 2017 | Paris, France
- Market research, competitive intelligence / benchmark to develop product offerings.
- Analyzed the impact of marketing services - customer satisfaction, notoriety.
- Organized meetings and benchmarking sessions with the sales team to identify customer needs, improve offers and develop new offers.
- Analyzed customer experiences for on-line winds in coordination with customer service and digital teams to identify problem areas.
- Contributed to the development of marketing actions in connection with the CRM, FID program, and the teams of the direction of the communication.
- Identified low and high seasons to promote marketing services and the offer dedicated to customers.
- Contributed to the creation of the OAVs, presentations in connection with the Market Managers
- Analyzed metrics with google analytics and track the impact of consumers online and in the mobile app.

Ubisoft | Marketing Manager & Business Development Manager
Aug 2016 – Feb 2017 | Pune, India
- Identifcation of potential consumer target and business opportunities in India for Just Dance based on market research, market segmentation and in collaboration with US and French marketing teams.
- Proposed and evaluated suitable opportunities and partnerships in the Indian market.
- Created and presented a viable marketing plan to the director of the studio.
- Organized an educative marketing conference on the gaming market presented by the Consumer Marketing Knowledge team for +60 people across different Ubisoft studios.
- Coordinated with BAs, product managers and project managers to analyze metrics, KPIs, advertising and monetization on games.
- Worked closely with internal stuido Artisits, graphists, producers, product managers to identify problem areas, risks and business opportunities on current projects.
- Tracked live mobile game operations with product managers and BAs.
- Researched on marketing campaigns and advertising scope with the mobile director and BI for internal games.
Allianz | Marketing Project Manager
Jan 2015 – Mar 2016 | Paris, France
- Implemented and coordinated projects dedicated for the specialization and certification of Agents.
- Executed project milestones and activities and ensured project stabilization and running phase with the different stakeholders and departments involved.
- Communicated and provided support and weekly status updates on projects for regional commercial directors and delegates.
- Monitored Project budgets and provided monthly allocation of resources for projects to regional directors and delegates.
- Developed in connection with the Sales Academy Allianz France and Department of Formations, the planning and training for agents and inspectors.
- Provided elaboration of commercial offers for Construction, Building, Enterprise, Agriculture, Fleets and Civil Responsibility products.
- Communicated regular updates of products on intranet and provided support on retail sales tools.
- Monitored and analyzed sales and business development, budget, and delivered marketing support to agents and inspectors on products and retail sales tools.
Sugant | Product Marketing Manager
Nov 2008 – Nov 2011 | Paris, France
-Conducted Market research for new products, identified companies and clients within France and Internationally and Introduced new products into new markets.
-Worked and coordinated with distributors across Europe to develop business relations and partnerships.
-Contributed in determining and recommending prices for new products based on goals, forecasting and product profitability.
-Provided marketing promotional materials for distributors in France and international markets (fliers, brochures, designs, logos).
-Researched current and future demands for products and clients.
•Maintained e-commerce site and uploaded content and images to website to promote the product and sales.
-Increased product awareness and visibility by developing social media sites and communicated with customers before and after product sales.
Innothera | Commercial Exports Assistant
Oct 2007 - Dec 2008 | Paris, France
- Key accounts management
- Team Project: Introduction and development of new products
- Data management
- Internal and external publications
-Contributed new ideas for product generation and packaging
-Contributed to market research and competitive research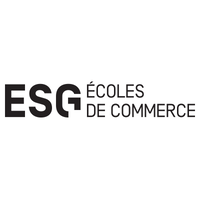 Groupe ESG | Paris School of Business
Double MBA – International Marketing and Relations
International Marketing,
Digital Marketing,
Strategic Marketing,
Integrated Marketing Communications,
Project Management
Digital Marketing Strategy
Marketing techniques to increase brand awareness, customer acquisition and retention
Thesis – The use of Sensory Marketing and its effect on Consumer Behavior
The American University of Paris
Bachelor of Business administration
Critical thinking and the application of core competencies in business decision making.
Communicate convincingly based on data and conceptual frameworks, in writing and orally.
Collaborate & achieve stated organizational goals.
Apply a range of conventional and alternative frameworks and models to business decision making.
Show evidence of conceptual and strategic thinking put into practice
Licenses & Certifications
Course – Google My Business Basics
Issued May 2020 – expires May 2021
Issued Apr 2020 – expires Apr 2023
Course – Google Analytics Individual Qualifification
Issued Dec 2019 – no expiration
Course – Google My Business Basics

Digital Marketing: Customer Engagement, Social Media, Planning, & Analytics
Designer- of Multimedia, Wep Page / Digital

Member of the Advisory Council
This is an opt-in research community of business professionals (http://www.hbr.org) - that participates in online discussions, provides inputs and suggestions to HBR editors, previews new content, and weighs in on ideas from HBR as well as those from the wider world of management and leadership.
This is an opt-in research community of business professionals (http://www.hbr.org) - that participates in online discussions, provides inputs and suggestions to HBR editors, previews new content, and weighs in on ideas from HBR as well as those from the wider world of management and leadership.
Content Marketing & Strategy influencer
This is an opt-in research community of business professionals (http://www.hbr.org) - that participates in online discussions, provides inputs and suggestions to HBR editors, previews new content, and weighs in on ideas from HBR as well as those from the wider world of management and leadership.
Imagine what is possible if you discover the growth hacks tried and tested by the world's top 100+ experts from 20 countries. 
The book presents 100+ battle-tested growth strategies categorized under the concept of GrowthSet (Acquire the SkillSet + Install the MindSet + Employ the ToolSet).
300 years of collective practical experience from successful startup founders, C-level executives of the unicorn startups, thought leaders from the digital marketing ecosystem, popular influencers and internet celebrities is served on a gold platter for you to read, apply and grow.
The purpose of the paper is to present a new concept in marketing field and explain how the usage of this concept can influence the customer sales in the Russian and Indian luxury markets.
The target company for this thesis is Rado, Switzerland luxury watches company, which is a part of International Swatch Group. In the paper authors state a hypothesis that the use of sensory marketing can increase Rado's customer sales in the Indian and Russian luxury markets. The goal here is to find out if the hypothesis is right or wrong.
The tools that  the authors have used are survey, observations, interview and up-to date report and books about sensory marketing & luxury watches markets. The new concept of marketing is called sensory marketing. This is a relatively new name in global marketing industry, which was started in USA . The main tools of it are presented by five senses of human beings.
The basis of the new theory is about consumer behavior according to their senses' & experience of any brand. The main idea of this concept is how human senses can be used in the marketing strategy of a brand. The more senses a company uses in its strategy the better for its sales.